Posted on:

10 February 2017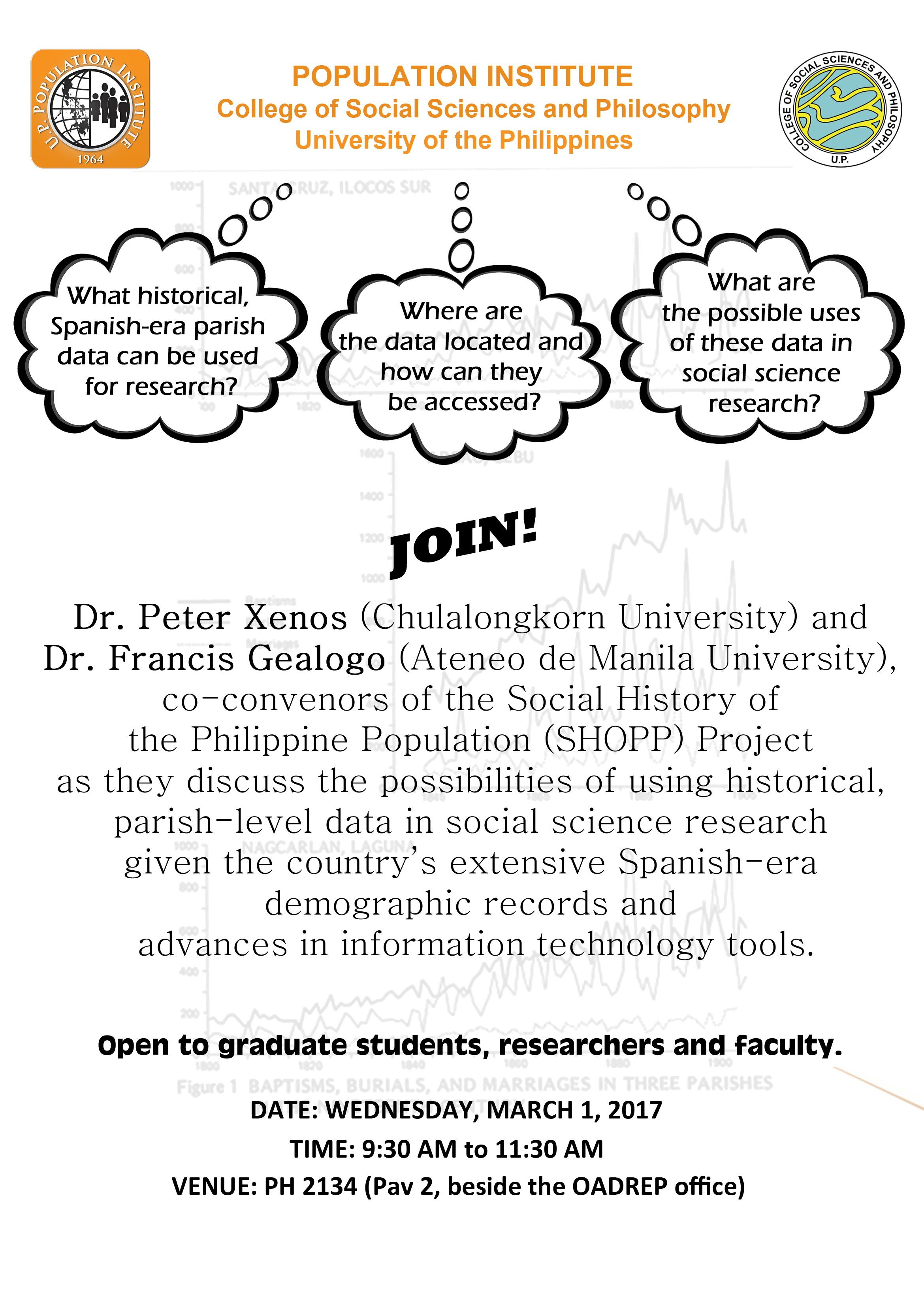 What historical, Spanish-era parish data can be used in research? Where are the data located and how can they be accessed? What are the possible uses of these data in the different social science disciplines or in trans-disciplinary research?
On March 1, the UP Population Institute (UPPI) will be hosting a conversation on Spanish-era parish data to try to answer the aforementioned questions and others that will arise.
Lead discussants are Dr. Peter Xenos, Lecturer at the Chulalongkorn University and Dr. Francis Gealogo, Associate Professor at the Ateneo de Manila University. Dr. Xenos will share the work that has been done so far in the field of historical demography and population studies in the Philippines given its extensive Spanish-era demographic records. Taking off from Dr. Xenos's discussion, Dr. Gealogo will show several examples of existing documents in the country and potential research topics that may be used in demography, history, anthropology and other social science disciplines. The conversation will also include possible ways to collect the data given advances in information technology.
The public event will start at 9:30 a.m. until 11:30 a.m. Venue is at the PH2134 (Pav 2, beside OADREP Office), Palma Hall, University of the Philippines Diliman, Roxas, Avenue, Quezon City.
Everyone is invited to join in this interesting conversation. Come one, come all!
Share