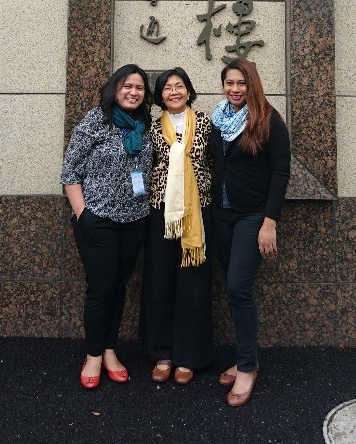 Ms. Klaren Tanalgo, Prof. Cruz, and Ms. Joy Cruz in front of the Shanghai University Hotel
UPPI Joins Regional Workshop on Sub-national Population Modeling
The University of the Philippines (UPPI) participated in the recently concluded "Asian MetaCenter Hands-on Workshop on Modelling and Projecting Sub-national Population Trends" held at the Asian Demographic Research Institute (ADRI), Shanghai University in China on April 7-11, 2017. The workshop participants came from ten Asian countries, including Bangladesh, China, India, Indonesia, Iran, Nepal, Thailand, India, Pakistan and the Philippines. Prof. Grace T. Cruz led the Philippine contingent along with Ms. Christian Joy P. Cruz and Ms. Klarriness P. Tanalgo.
The training-workshop was conducted by a team from the International Institute for Applied Systems Analysis (IIASA), Wittgenstein Center (IIASA, VID/ÖAW, WU), and the Asian Demographic Research Institute (ADRI) organized by Samir KC with world-renowned demographer Wolfgang Lutz as advisor.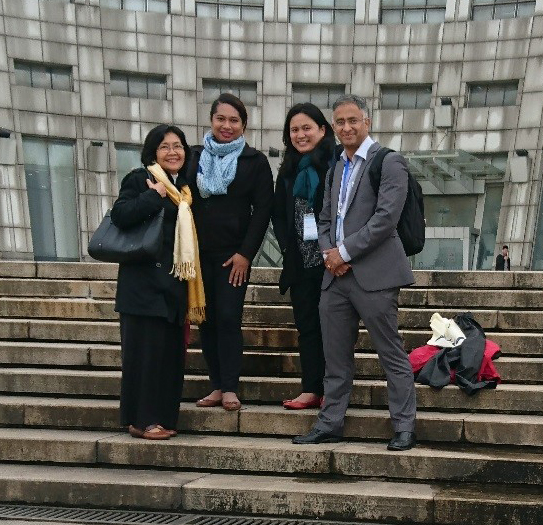 With Samir KC, ADRI's Human Capital and Dev't. Pillar Leader
The workshop aimed to improve the population projection research in Asia and enhance cooperation in Demographic Research among Asian countries. Discussion focused on the demographic trends and patterns at sub-national level, data availability and quality and scenario setting according to the Shared Socioeconomic Pathways (SSP) narratives and Sustainable Development Goals (SDG) scenarios.
The workshop was divided into two parts. The first was the assessment of the completeness, coherence, and reliability of demographic data. Here, the UPPI team presented the Philippine case, including related issues and problems. The second part of the workshop was the use of the statistical package R to project future population trends given assumptions on age, sex, education, urban-rural residence, and migration patterns. The UPPI team will continue to work on this project in collaboration with ADRI and IIASA towards the goal of arriving at national projections given SSP and SDG assumptions.
The workshop is expected to enhance UPPI's curriculum in Technical Demography and its extension program particularly in providing technical assistance in the Population Projections of the Philippine Statistics Authority.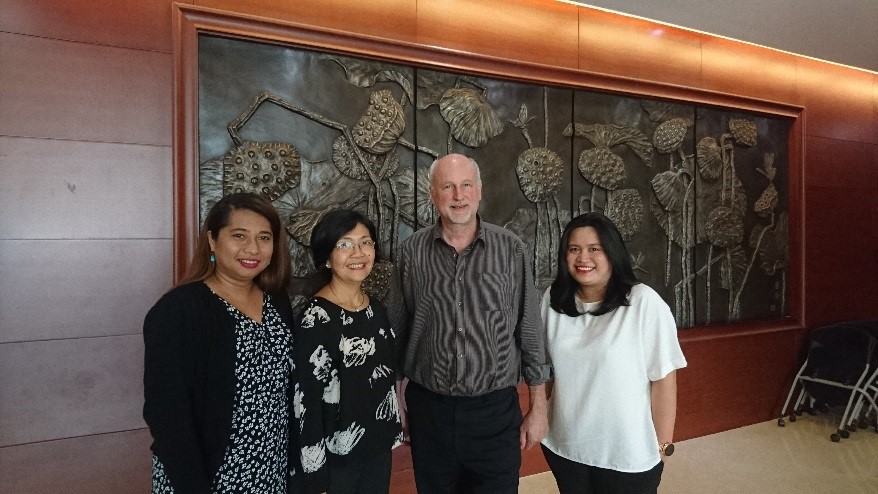 With Wolfgang Lutz, Founding Director of the Wittgenstein Centre for Demography and Global Human Capital
Share