Dr. Sabine Henry (third from left) poses with lecture participants on Day 2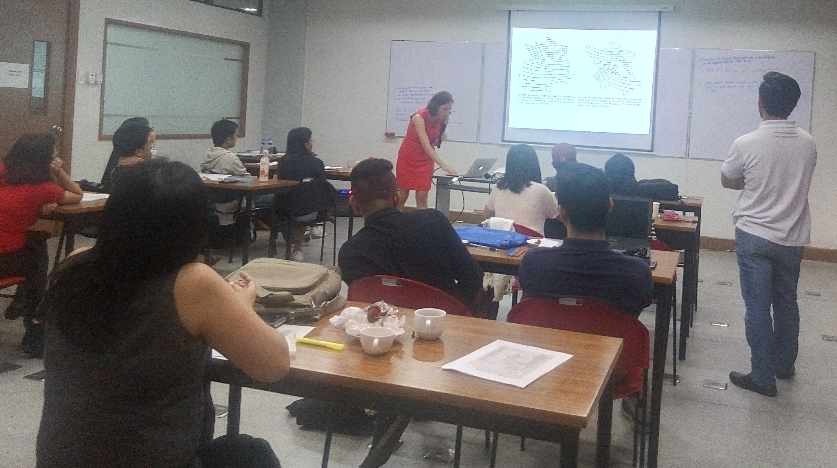 Dr. Henry presents mapping variations in data representation
On July 3, 4, and 6, 2018, from 1-4 p.m., a series of lectures on mapping, GIS, and research in post-disaster Giuian entitled "Locating People in Space" were held at the UP Population Institute.
The lecturers are from the University of Namur, in a city located 70 km southeast of Brussels, Belgium.
These activities form part of the European Union Erasmus Plus agreement between the UPPI and the Department of Geography of the University of Namur.
Day 1 saw Professor Sabine Henry present the use of mapping in population studies and demography. In her three-hour lecture, Dr. Henry introduced how people can be represented in space through an overlay of different maps and imagery. It ended with a hands-on exercise involving the mapping of human development index in the Philippines using data from the Philippine Statistics Authority.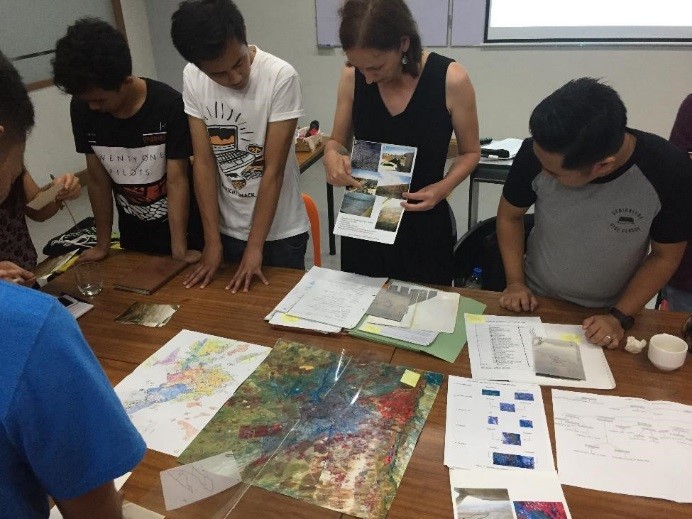 The lecturer shows aerial photographs of the city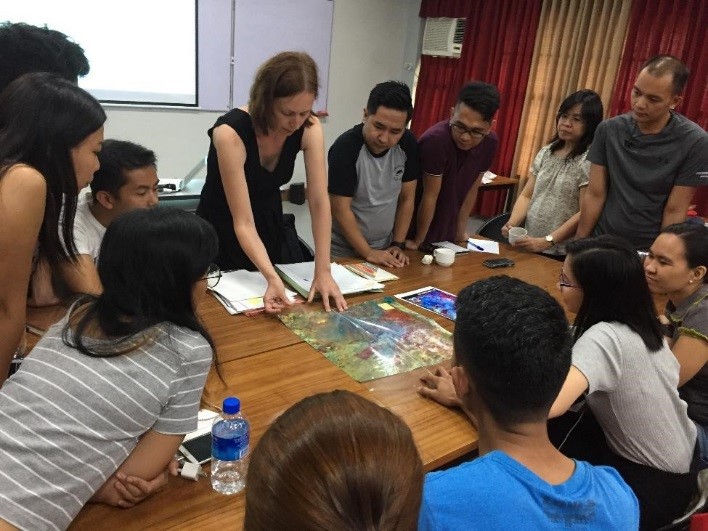 Dr. Henry presents classified satellite imagery of Marrakech
In Day 2, Dr. Sabine pole-vaulted from the previous day's discussions to the use of GIS and remote sensing in the presentation and analysis of data on populations. Here, she presented various examples on the use of images collected from space, capping with her dissertation work in Marrakech, Morocco where she estimated the city's population using limited data and aerial imagery.
The final day of the lecture series saw Namur doctoral student Elisabeth Henriet discuss her methodology and findings from her two-month fieldwork in the Easter Samar municipality of Giuian, two years after its devastation by Typhoon Yolanda/Haiyan. Working on the juncture between migration and environment, Ms. Henriet wanted to know the impacts of the disaster on locals' place attachment. Using an innovative game rather than questionnaires, she was able to gain deeper insights on the emotions and opinions of respondents with regard to the matter.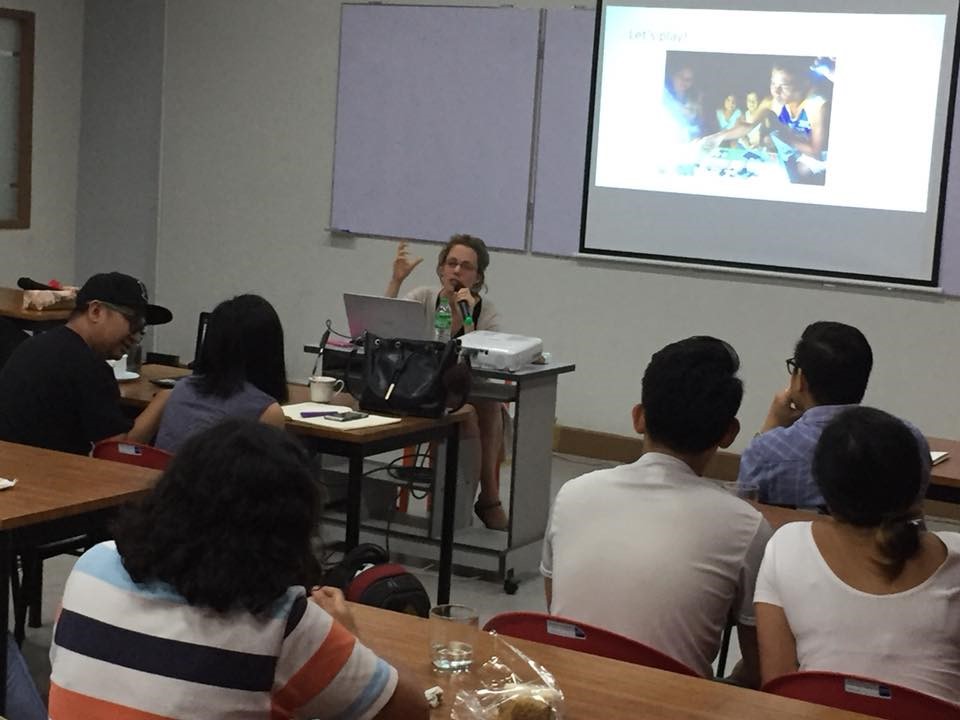 Ms. Henriet details her methodology involving a game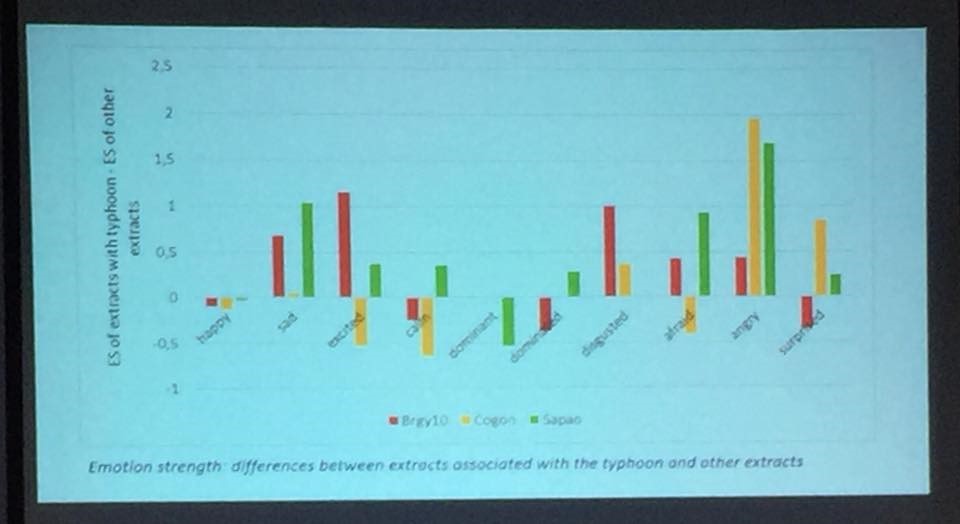 Ms. Henriet details her methodology involving a game
Succeeding activities in this Erasmus Plus agreement are the sending of two UPPI master's students for a five-month study at the University of Namur and for a UPPI professor to conduct a series of lectures on population and demography in the same university all in the coming fall.