The Workshop
Recognizing the importance of demographic analysis and population projections in development planning, this workshop is designed to provide training in the fundamental techniques of demographic analysis, data quality evaluation, and population projections using the U.S. Census Bureau's Demographic Analysis and Population Projections System (DAPPS). Estimates of population and key measures of fertility, mortality, and migration will be generated as part of the process of calculating population projections at both the national and subnational levels. Participants are welcome to bring their own data and will have an opportunity to work one-on-one with an instructor, as well as in work teams, in applying skills covered in the workshop. The workshop will be conducted in English.
Course Objectives
Upon the completion of this ten-day workshop, participants will:
Understand and utilize fundamental methods in demographic analysis, evaluation and population projections;
Effectively analyze demographic data from censuses, surveys, and administrative records using a variety of standard techniques;
Conduct analyses, evaluation and projections of populations using DAPPS at both national and subnational levels.
Workshop Structure
The workshop consists of lectures, hands-on applications and exercises.
The participant is required to bring a laptop that runs on
Windows OS
.
Instructors
Peter Johnson, Ph.D.
Senior Demographer
International Programs
U.S. Census Bureau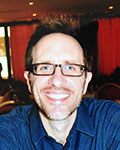 Erik Vickstrom, Ph.D.
Demographer
Training and Statistical Development Branch
U.S. Census Bureau
Prospective Participants and Prerequisites
This workshop is designed to meet the needs of participants involved in national programs of demographic estimation and projection. Participants with knowledge in basic demographic techniques will benefit most from this workshop. Good computer skills are a prerequisite.




---
PARTNERS